Described as Europe's cultural capital, is a metropolis of charm, vibrancy and flair.
The largest city in Austria, it boasts outstanding infrastructure with the perfect mix of history and culture.
What makes Vienna so special is the fascinating combination of old and new. Known for its high quality of life in 2005 Vienna was listed 1st as the worlds most liveable city.
Vienna's lively street culture and music scene make this European hotspot one not to miss.
Sorry, we don't have any events here at the moment.
Sign up to our mailing list at the bottom of the page to be informed when we do.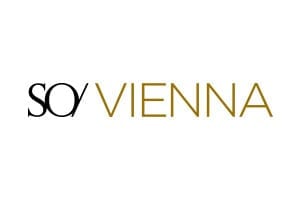 Introducing our home in the cultural capital of Europe. SO Vienna is a vibrant lifestyle hotel with contemporary and entertaining experiences and captures the authentic atmosphere of Austria's capital city.
It doesn't have to be all Candypants, we're here to help!
Are you looking for some top tips on restaurants and nightclubs, in the Vienna?