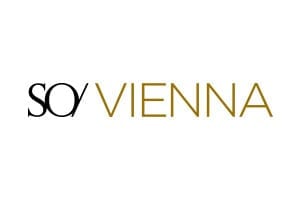 Introducing our home in the cultural capital of Europe.
SO Vienna is a vibrant lifestyle hotel with contemporary and entertaining experiences and captures the authentic atmosphere of Austria's capital city.
The hotels Loft Bar & Lounge sits against the spectacular backdrop of Vienna. Where else is it possible to gaze over the edge of your champagne glass and see a breathtaking view of the cultural capital of Europe?
Sorry, we don't have any events here at the moment.
Sign up to our mailing list at the bottom of the page to be informed when we do.