Mans Market – Bringing Hong Kong to Leeds
Is there anything better than finding the perfect Chinese meal? And what about finding the perfect place to eat it in?
We're not talking your standard Chinese restaurants. Forget greasy carpets, tacky wallpaper, giant fish tanks and hidden kitchens. When we thought about the perfect Chinese eatery we had a brighter, bigger, and better vision in mind. So just like always, we made it happen – Mans Market was born. 
And we couldn't think of a better location to open our very first restaurant than in the city where so much of our exciting hospitality journey at Candypants Group began – Leeds. So in 2016, the doors were thrown open to our own version of Chinese dining heaven, and they've been flooded with hungry customers ever since. Fresh, modern and innovative, not an old tablecloth in sight –  with an interactive ordering system and an offering of everything from bao buns to bottomless brunches – this isn't Chinese dining as you know it… 
The Mans Market idea was born in a small fishing village in the New Territories of Hong Kong, and everything from our carefully picked decor to the deliciously inventive menu is a result of years of travelling, discovery, education and mastering the magical art of cooking authentic Chinese cuisine. The entrance to the restaurant might seem theatrical and old school, but once you're inside, Mans Market throws you into a re-energised world that we created to make authentic Chinese food more accessible, more hip, and totally new-age. Think Chinatown meets New York City.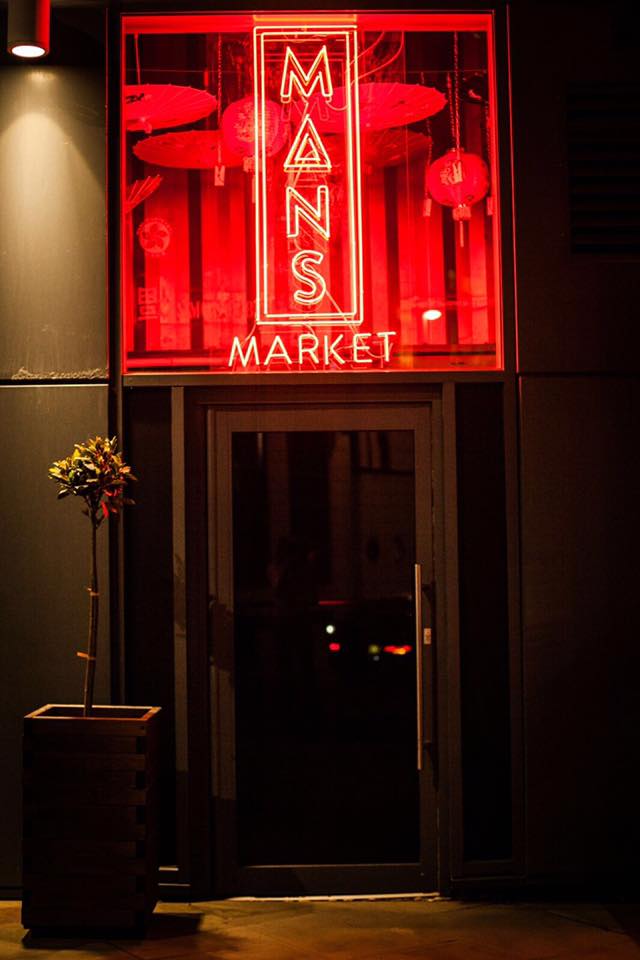 But aside from the chilled out and stripped back vibe we managed to create, it's the food and drink that really do the talking. Old traditions have been totally re-imagined to give customers a refreshed Chinese dining experience that nowhere else in the city comes close to. We've worked hard over the past five years to hit the perfect balance between classic and cool, giving a twist to every dish on our simplified, but totally perfected menu.
Don't get us wrong, there's plenty of your classic favourites to be had. You can still tuck into helpings of sweet and sour chicken, pork dumplings and crispy chilli beef – but Mans Market also gives you the chance to get your Chinese fix tapas-style, with dishes perfect for sharing and experiencing together. And you can say goodbye to MSG, because there's not a drop of the stuff in our bustling open kitchen. This is clean Chinese food like you've never experienced before, in a space that you'll want to chill in from brunch, right through to the night.
So if you find yourself in Leeds, grab a table, and taste for yourself why we're the hottest spot for contemporary Chinese dining in town. Oh, and don't forget to turn up hungry…
Mans Market, West Point (next to Whitehall), Leeds, West Yorkshire, LS1 4JY. Book a table here.