Justin Bieber visits Candypants Brunch in Dubai – The Inside Story
It's not every day one of the biggest stars on the planet visits one of your parties. But that's what happened last Friday at our award winning Dubai Brunch.
Things all started when our Dubai office began to receive strange phone calls the day before brunch. These weren't the usual 'I know you're full but any chance of a table tomorrow' calls.
This caller was asking…
How many security do you have?
How many public vantage points is there over looking the venue?
How many entrances/exits do you have?
Can people access the venue from the sea?
A little bit of Dubai detective work later and we managed to trace the odd questioning individual back to a Canadian based music management company.
The fact that Canadian born Bieber was in Dubai for a gig the following night meant a few of our team started to speculate… what if Bieber actually came to brunch?!
But this was quickly shot down with a less enthusiastic "you've got more chance of seeing pigs fly."
So the following day brunch went ahead as normal. With any ideas of a Bieber brunch visit now seeming about as unlikely as seeing pigs fly, which in a country where pork is banned this really would have been a double surprise.
But that was all about to change when our management team were greeted at the main entrance by a very sweaty and clearly panicked Head of Security.
"Justin Bieber is coming right now, what should we do?!"
Cue pandemonium and every Candygirl in earshot almost weeing themselves with excitement. Before a singing Bieber strolled into Candypants brunch surrounded by some of the biggest security we've ever seen.
Hilariously Justin (yeah we are on first name terms with the global superstar now, obviously!) then headed straight to the bar, only for the barman unaware who Justin Bieber was to say, 'Sorry you need a wristband to get a drink here'
Bieber seemed to enjoy the brief moment of anonymity, which clearly wasn't something he got often. In a short chat with him and his security, surrounded by excited brunch goes & camera phones we asked "is it always as crazy as this", to which they all laughed "oh this is nothing, sometimes we go places and the police have to shut the roads just so we can get through the city"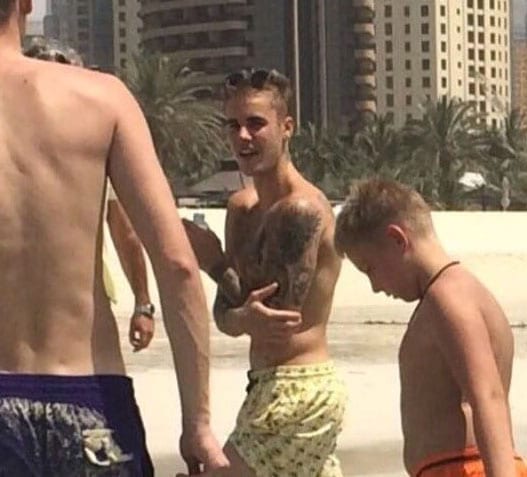 Word of Bieber at Candypants had spread like wildfire on social media, with one status boasting 'I just had a wee at the toilet next to Bieber' racking up the likes.
Soon the Candypants website had crashed with Beliebers worldwide looking to find out more about where their idol had been partying & Brunch was quickly fully booked for weeks in advance.
Our new friend Justin then headed to the beach with a famous Candypants fan as a momento.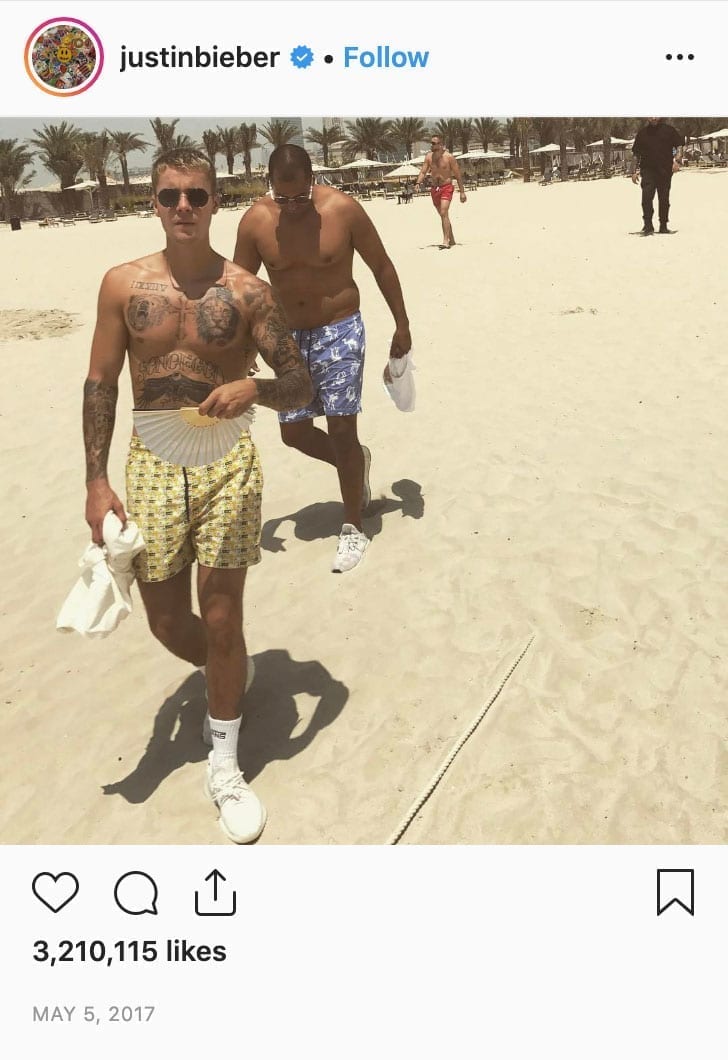 If only he could have held it around the right way when he posted a picture holding it (the wrong way around) to his 86 million Instagram followers, our marketing team could have taken early retirement!!!