Fright Night to Fight Night
Candypants events are clearly not just the brand we look to for a brunch, pool party or ladies night…
…We are growing and expanding their event expertise to branch out into the sporting arena with a brand new and exciting partnership.
Matchroom Sport and Candypants events have joined forces in partnership to equally create and drive a sporting footprint here in the UAE. Matchroom Sport are a huge name in the sporting industry who own, produce, and promote sporting events internationally. For over 40 years Matchroom has brought unparalleled value to their sponsors, massive audiences for their TV broadcast partners and excitement to sports' fans. Matchroom is one of the world's largest suppliers of sports programming; supplying virtually every major broadcaster of sports in the world. Definitely one for the sports lovers in the city who follow boxing and love a party!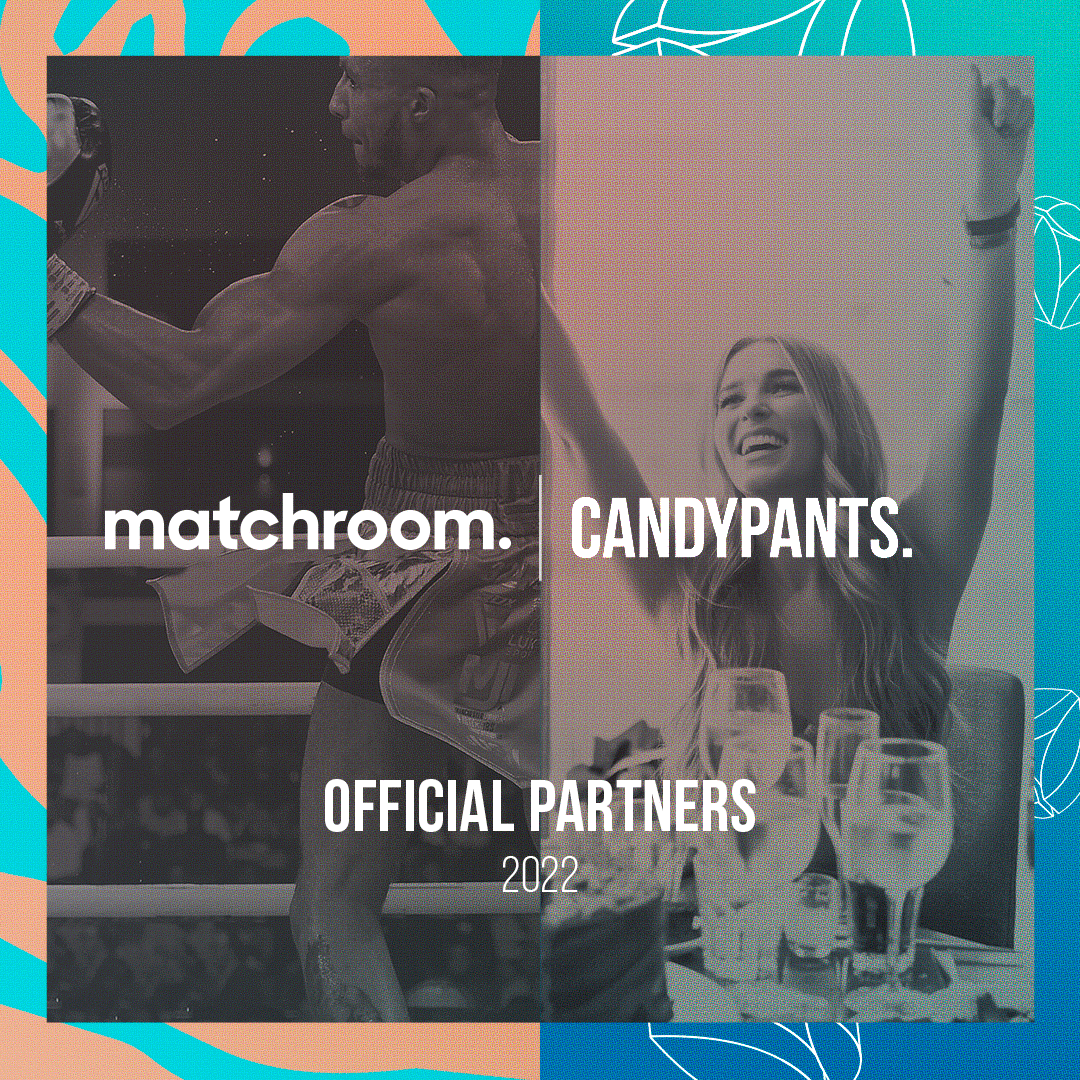 Fright night to Fight night OFFER TO PROMOTE OUR EXCITING NEW PROMOTION
To celebrate our partnership with Matchroom, we have combined our hair raising halloween spectacular to bring you 'Fright night to Fight night'.  ALL guests* that attend a Candypants event between 28th-5th November will receive an exclusive combination of event entry and ticket for the boxing fight on the 5th November! This includes Transport.
Dmitry Bivol vs. Zurdo Ramirez WBA Light Heavyweight championship, World Championship Boxing heads to Abu Dhabi at the Etihad Arena on Saturday Nov 5th. 
This exciting offer is a collaboration between Candypants and Matchroom, giving value to our customers and raising the profile of Matchroom in the region. We've also been licenced to organise party buses to and from Abu Dhabi on fight day for our guests, what's not to love?
Take advantage of the exclusive offer
EVENTS INCLUDED IN THIS OFFER
FRIDAY 28TH OCT
Lotus – Yacht Party (BOOK NOW)
SATURDAY 29TH OCT
Halloween Mega Brunch (BOOK NOW)
Brunch Refined (BOOK NOW)
Beatnik Pool Day (BOOK NOW)
Flashback (BOOK NOW)
WEDNESDAY 2ND NOV
Chi-Town, Ladies Night (BOOK NOW)
SATURDAY 5TH NOV
Brunch Refined (BOOK NOW)
Beatnik Pool Day (BOOK NOW)
Pre Fight Night Brunch (BOOK NOW)