"

When we think of over-the-top brunches, live entertainment and a true party vibe in Dubai, the name Candypants is never far from our minds."
The perfect introduction from Whatson.ae. Our globally renowned parties have travelled around the world to give all our guests an unforgettable experience and memories to last a lifetime. Our brunches champion this with high energy excitement, entertainment and of course delicious culinary dining.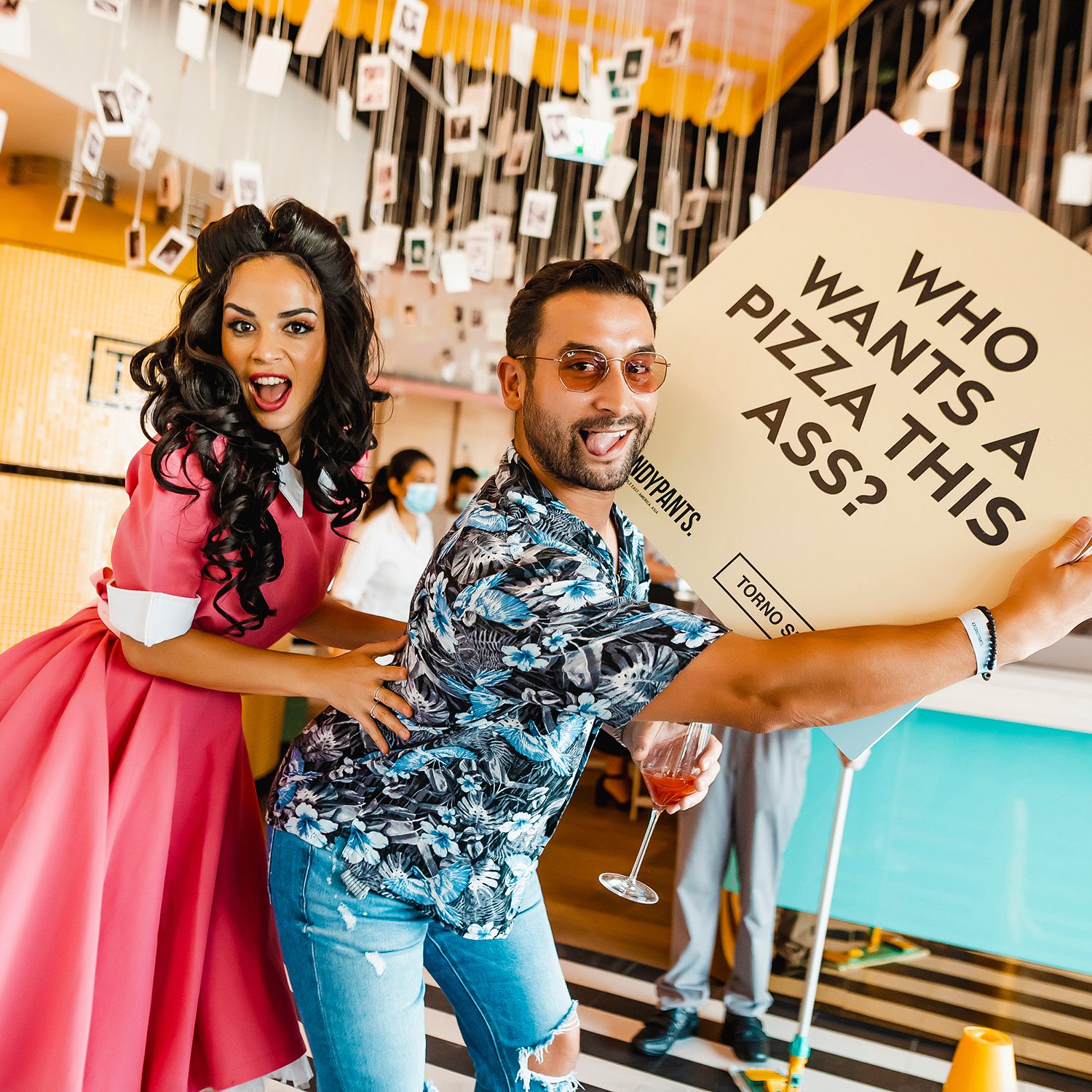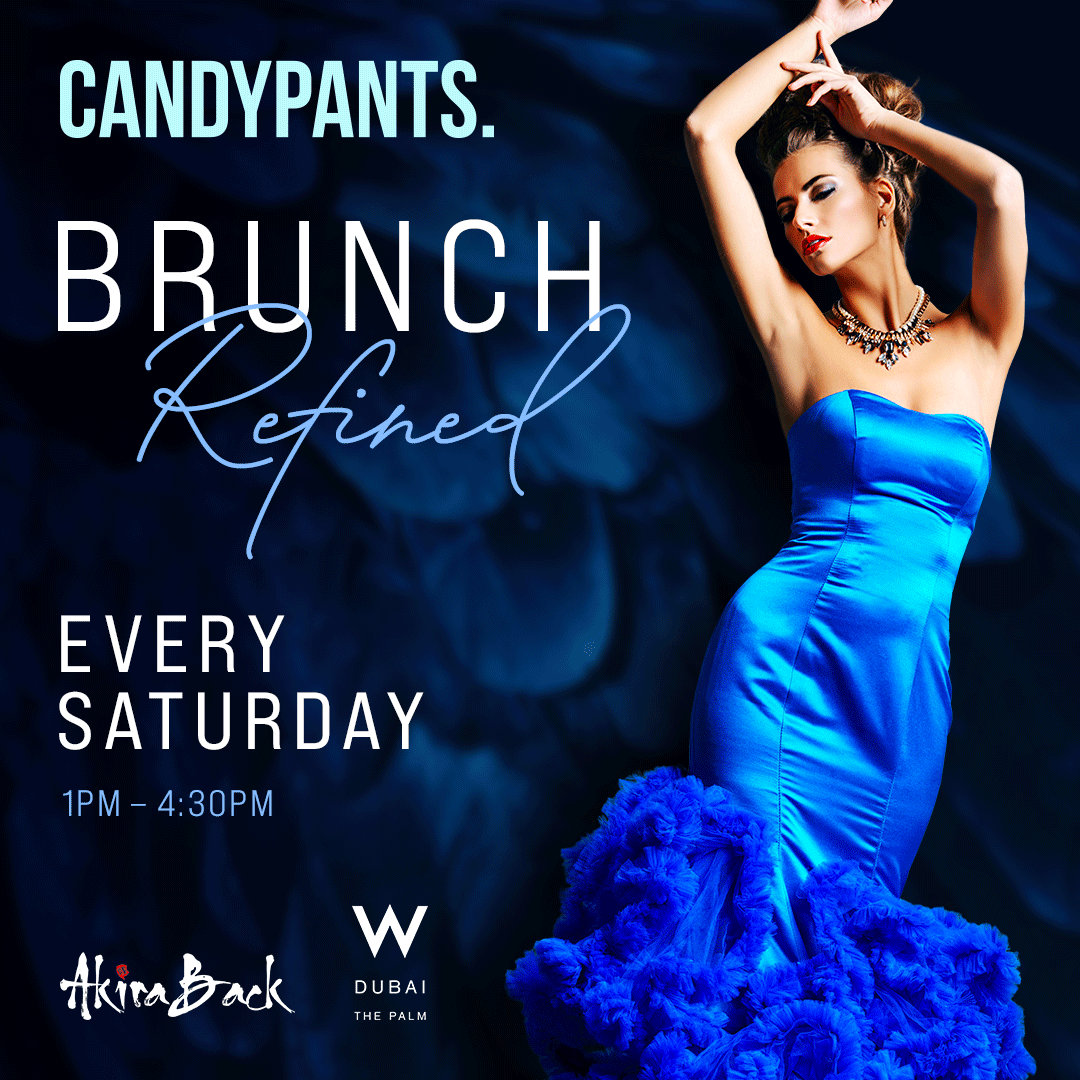 Akira Back, W Dubai – The Palm Every Saturday at celebrity chef Akira Back's rooftop restaurant – Listed as a recommended venue in the Michelin Guide 2023.
Brunch refined (Winner of Best Party Brunch 2023 – What's On Awards and Winner of Best Party Brunch 2022 – Time Out Awards) – elegant and cultured in appearance, manner, and taste. You will experience culinary Japanese cuisine with Korean and international influence, derived from seasonal produce and artisanal sourced ingredients, and taste the eclectic Japanese flavours. Think artisan sushi, tacos, delicious meat 
Expect spectacular views of the Palm Dubai, paired with an unbeatable food and cocktail experience at one of the most opulent venues in the city, and of course paired with the high energy and unforgettable vibes Candypants is known for. 
We have fused global brands together to deliver an unmissable brunch experience and after party whilst aimed to create unforgettable memories for all of our guests.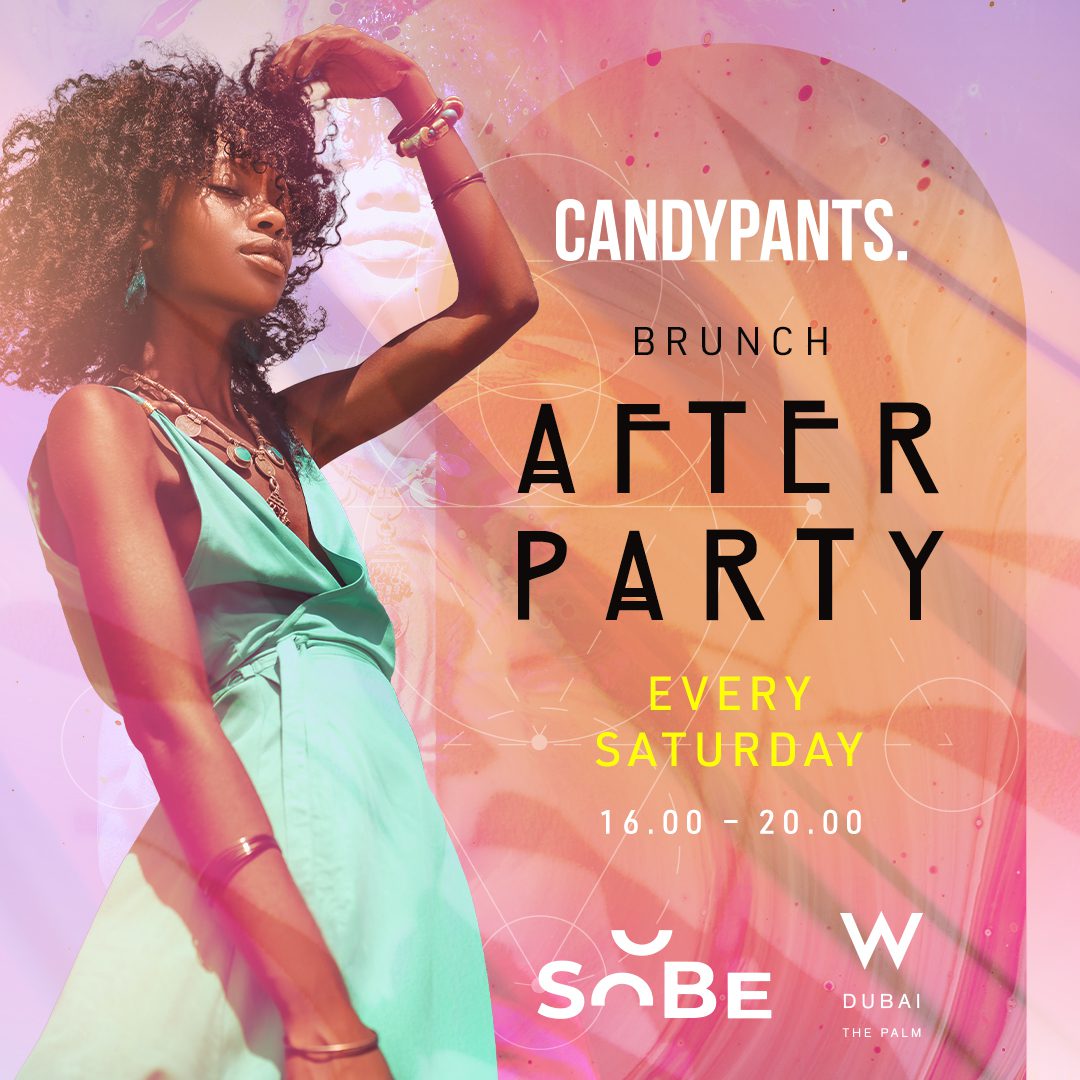 After brunch? We've got you covered! Enjoy an unobstructed view of the stunning Dubai sunset every Saturday in a leafy rooftop garden setting. Exclusive drink offers are available to take you through into the evening. 
Sobe was awarded Winner of Best After Brunch Venue by What's On in 2022 and Highly Commended Best After Brunch Venue by Whats's On in 2023
Held at the JW Marriott Marquis Hotel Dubai, recently crowned Tripadvisor's best hotel in the Middle East and recently awarded Highly Commended Best Party Brunch by What's On 2023.
Discover one stop culinary journey around the world at this fun and lively Saturday Brunch offering more than 10 live stations and variety of beverage stations. Feast your way through endless barbeque, all complemented with the lively beats from DJ Adam J.