Back in 2016 our first ever Friday brunch was growing faster than we ever imagined, with a six week waiting list.
Someone suggested we just throw one huge brunch. But with a venue that held just 200, we had a problem. That was until Billionaire hotel owner Mohammed Al Habtoor suggested he would build us a venue for the event.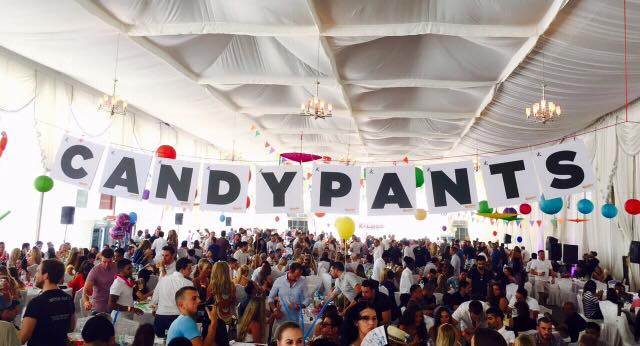 "I build it, you fill it. Dubai's biggest brunch ever!"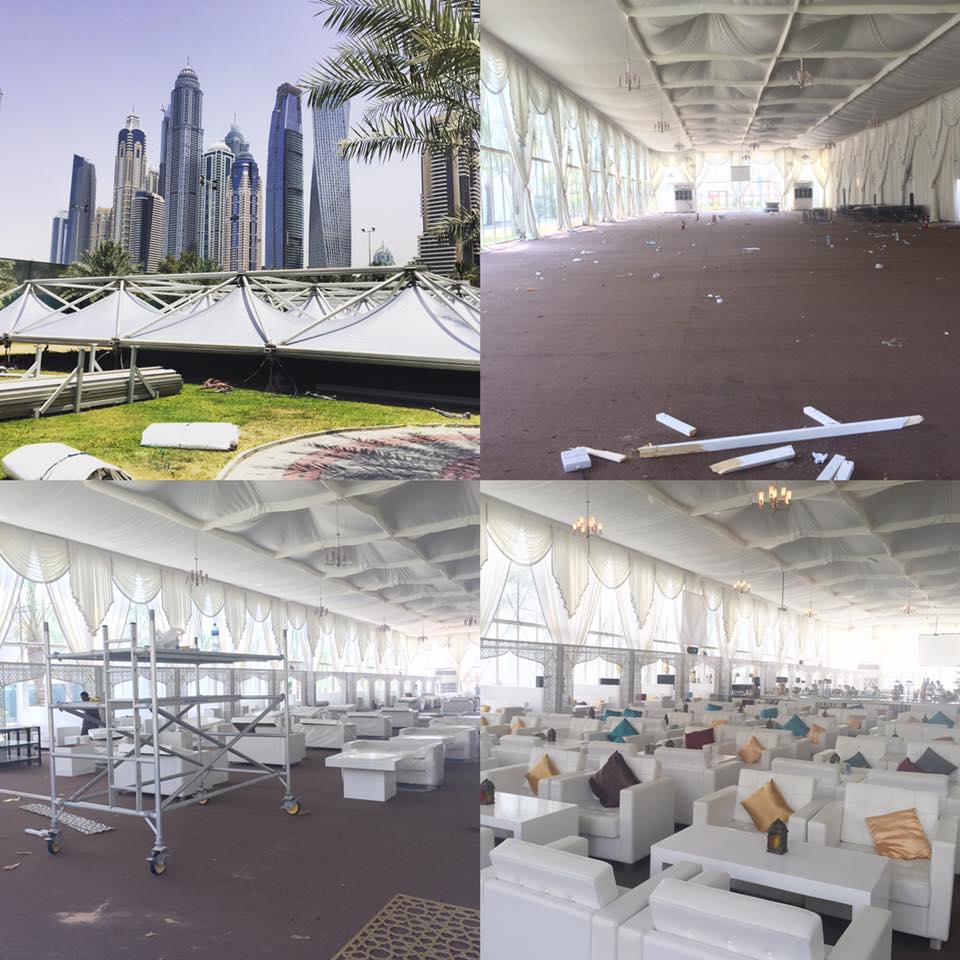 We laughed nervously. What on earth had we just agreed to? Within days the trucks & cranes had arrived. This was happening whether we liked it or not. We had no idea how we were going to pull this off, never mind what we would call it. But quickly, 'MEGA Brunch' seemed to say exactly what it was. Everything about this really was MEGA!
Before we knew it, a structure was built. But 7 days before everyone was set to arrive we were stood in what felt like a very large and very empty greenhouse.
What followed was probably one of the most exhausting weeks in Candypants history. With no air conditioning or extra staff until the day of the event. We were left to strip down to our boxers (it was hot, we're not just weird) and get to work building a brunch venue by hand. The day of Dubai's first MEGA Brunch quickly arrived and so did the 'brunchers' in their masses.
Over the next few years, the event had become a brunching phenomenon beyond even our wildest dreams. We extended outside with sell-out specials for Halloween, Sports Day and St Patrick's Day. Before our biggest ever MEGA Brunch with 1000 people on New Year's Eve.
and MEGA Brunch is back with a new concept.
And it's another that has NEVER been done in Dubai before.
MEGA Brunch returns, more MEGA than ever.
December 2020