Candypants presents your new favourite ladies night CHI-TOWN.
And when they say favourite they're not lying. Think crazy rich asians meets Dubai with all the theatrics to go with it. For someone who regularly attends ladies night arounds the city, this one certainly has an edge of 'wild' and is of great value. Ladies can pay 175 AED for unlimited drinks for 2 hours (prosecco, cocktails, wine, house spirits) + food platter or 150 AED (teachers / face card). There are 2 sittings throughout the evening 8-10pm and 10-midnight.
he food is just the perfect amount to go with a night of drinking cocktails and is nothing less than flavoursome, dumplings, chilli squid, crackers and spring rolls will eliminate any cravings you've got while taking in those unbeatable views of the Dubai Eye. Everything is beautifully presented and there is something for those veggie girls too + a side of noodles for the more peckish. 
If you want a chilled night with the girls then this isn't it.. think dancing dragons, live entertainment and by the end of the night there is a 99.9% chance you are going to end up on the stage dancing to old school r&b anthems – and yes you will know every lyric.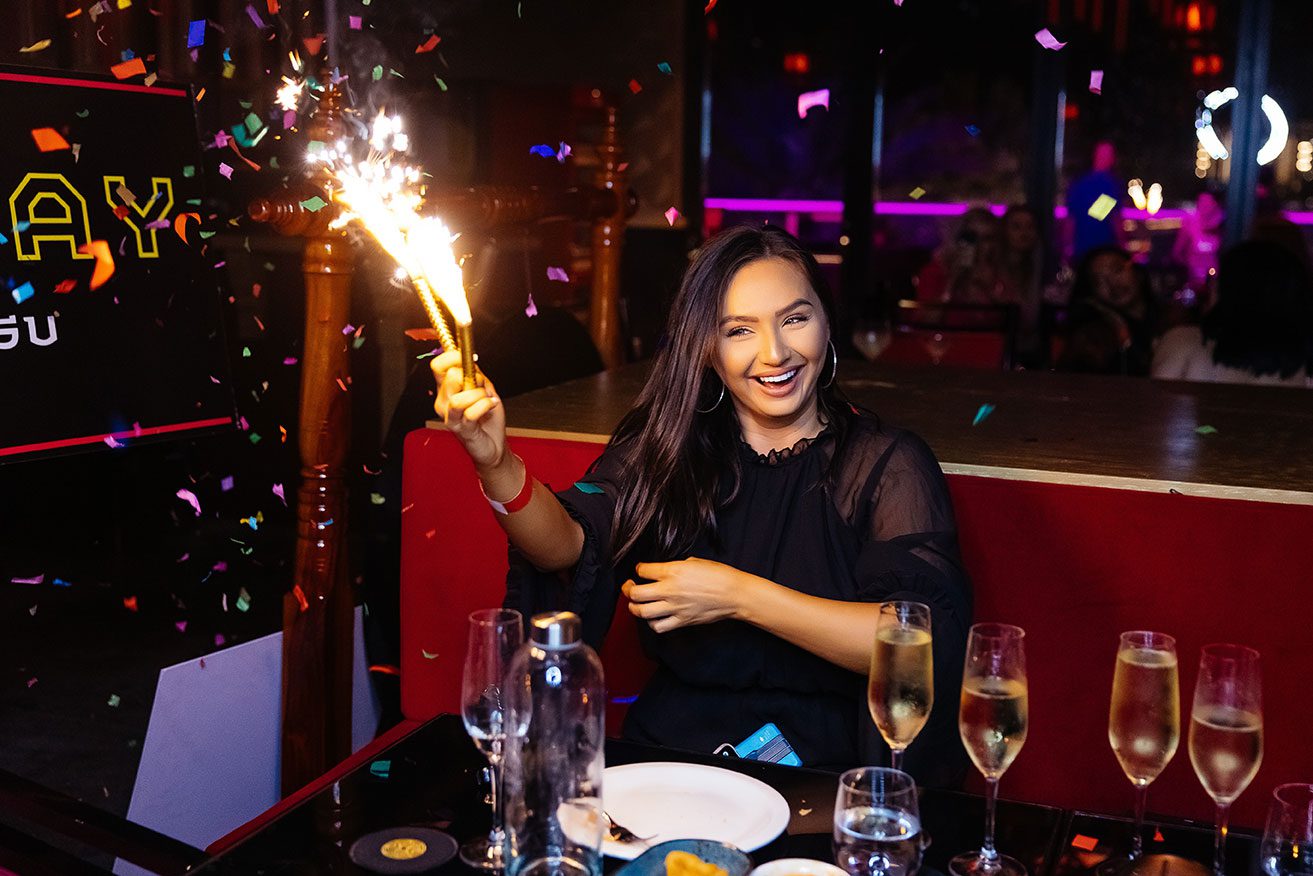 The cocktail selection is a dream compared to other ladies night's I've been to, the Yingsu smash is ideal for the gin loving girl, the 'I don't speak mandarin' is addictive and the lychee martini is lethal but has the perfect balance of strong and sweet, expect the hostesses to be coming round with trays of shots too and don't think you'll be able to say no! 
An electric dining experience from start to finish that's sure to entertain, and for the hardcore ladies there is an after party next door at boutique lounge and nightclub OPM room 'Electric Heels'. The sound system will live in your head rent free after you leave and you can expect the same high energy experience paired with a soundtrack of your favourite vocal house, r&b and hip-hop.  
The best ladies night in town – without a doubt!
Join us for ladies Night!