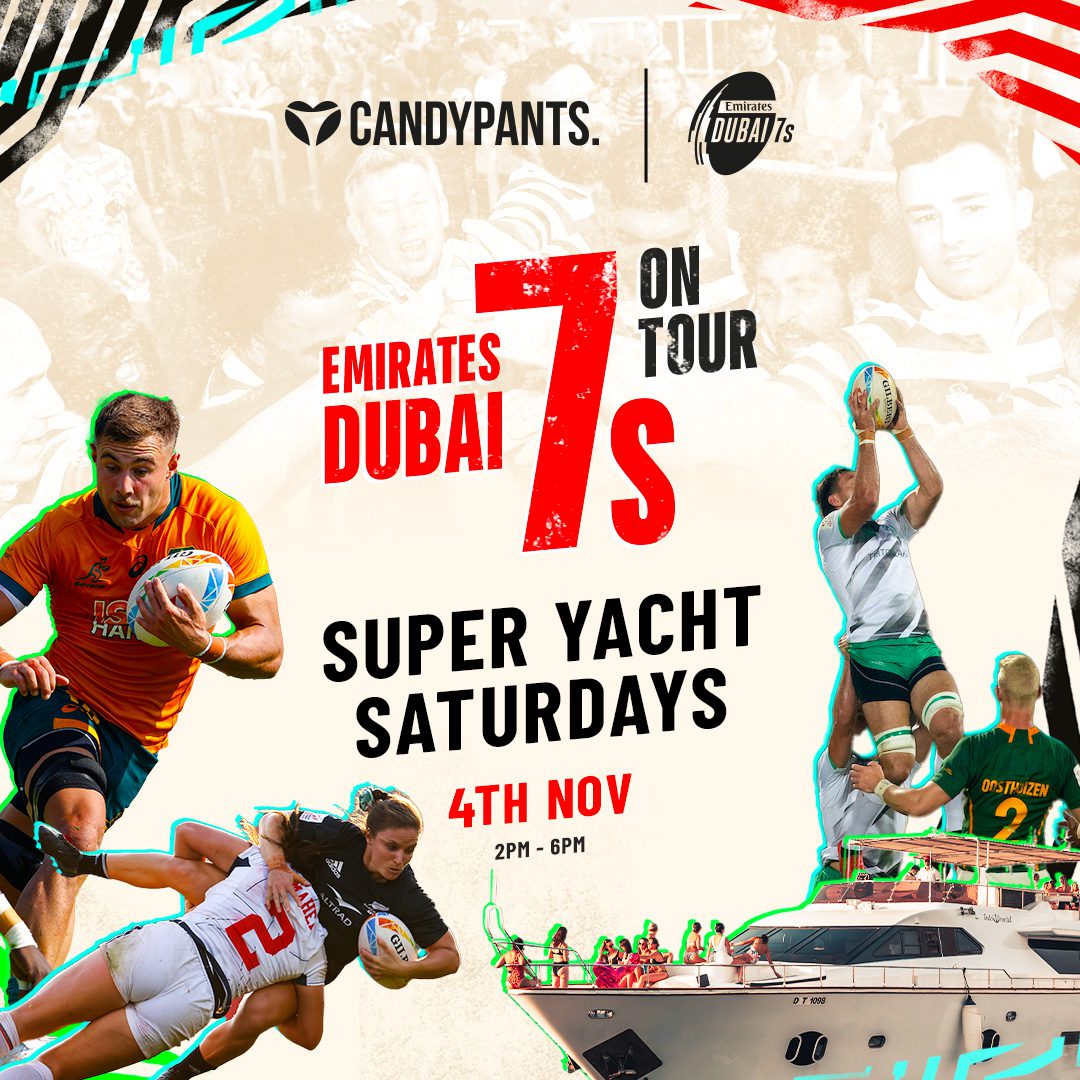 Dubai 7s On Tour – SATURDAY YACHT BRUNCH
Every Saturday – 2pm – 6pm
Leaving Point – Pier 7, Dubai Marina
Saturday Yacht Brunch, the ultimate event series brought to you by global events company Candypants.
Taking place in the heart of Dubai, Saturday Yacht Brunch is the perfect way to experience the glitz and glamour of this world-renowned city. Set sail aboard one of our stunning super yachts, complete with all the amenities and entertainment you could ever need.
Party the day away at sea as you take in the stunning skyline of Dubai. Our expert crew will take care of everything, from onboarding, food & drinks, so you can focus on enjoying the high life.
Whether you're looking to impress clients, celebrate a special occasion, or simply indulge in the finer things in life, Super Yacht Saturdays is the ultimate choice. Book your place today and experience a day at sea soaking up the sun.
Standard: 299 AED per person
VIP: 499 AED per person
Price includes Food & Drink – VIEW MENU
Check in 2pm
Leaving Pier 7, Dubai Marina at 2:30pm.
Arriving back around 5:45pm
Bring own towel if you wish to jump in