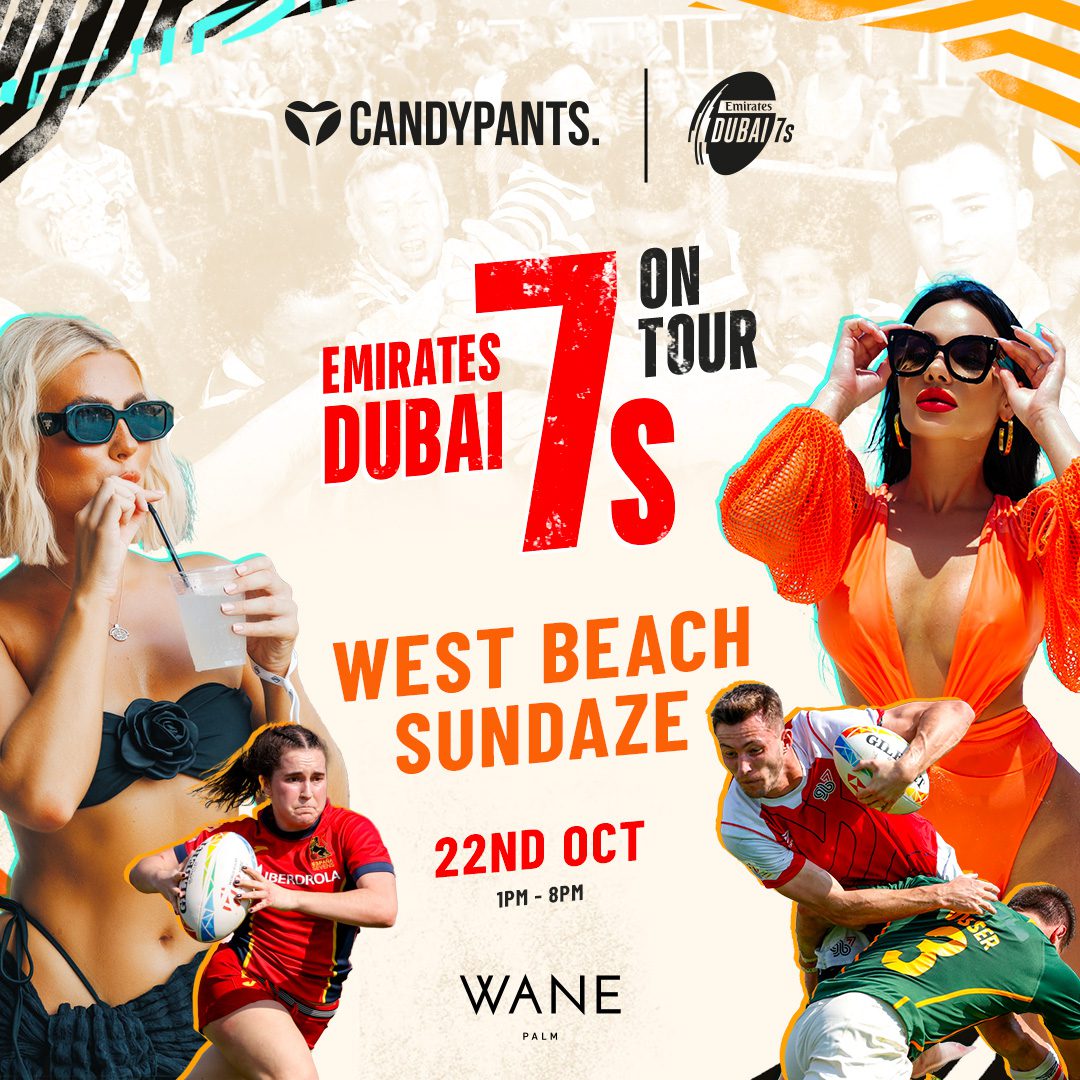 Dubai 7's on Tour Event –

West Beach Sundaze
Wane Palm – Radisson Beach Resort – Palm Jumeirah – Dubai – United Arab Emirates
Get ready to soak up the sun and experience the perfect blend of poolside luxury and beachside vibes. "West Beach Sundaze" is your passport to an unforgettable day of music, entertainment, and indulgence.
Dive into the day with RnB and Afro beats by the pool. Transition into the groove with Vocal House, Deep House, Tropical House, and Soulful House on the sandy shores. Enjoy free-flowing drinks and pool and beach brunch options
Don't miss out on the most talked-about Sunday event in Dubai! Whether you're looking to relax by the pool, dance on the beach, or simply enjoy great food and drinks with friends, "West Beach Sundaze" has it all.
Packages
1pm – 5pm – Unlimited Drink and food
LADIES – 199 AED
GENTS – 349 AED
FACE CARD/TEACHERS – 199 AED
5pm – 8pm – Sundowners
5pm – 7pm
3 DRINKS – 100 AED