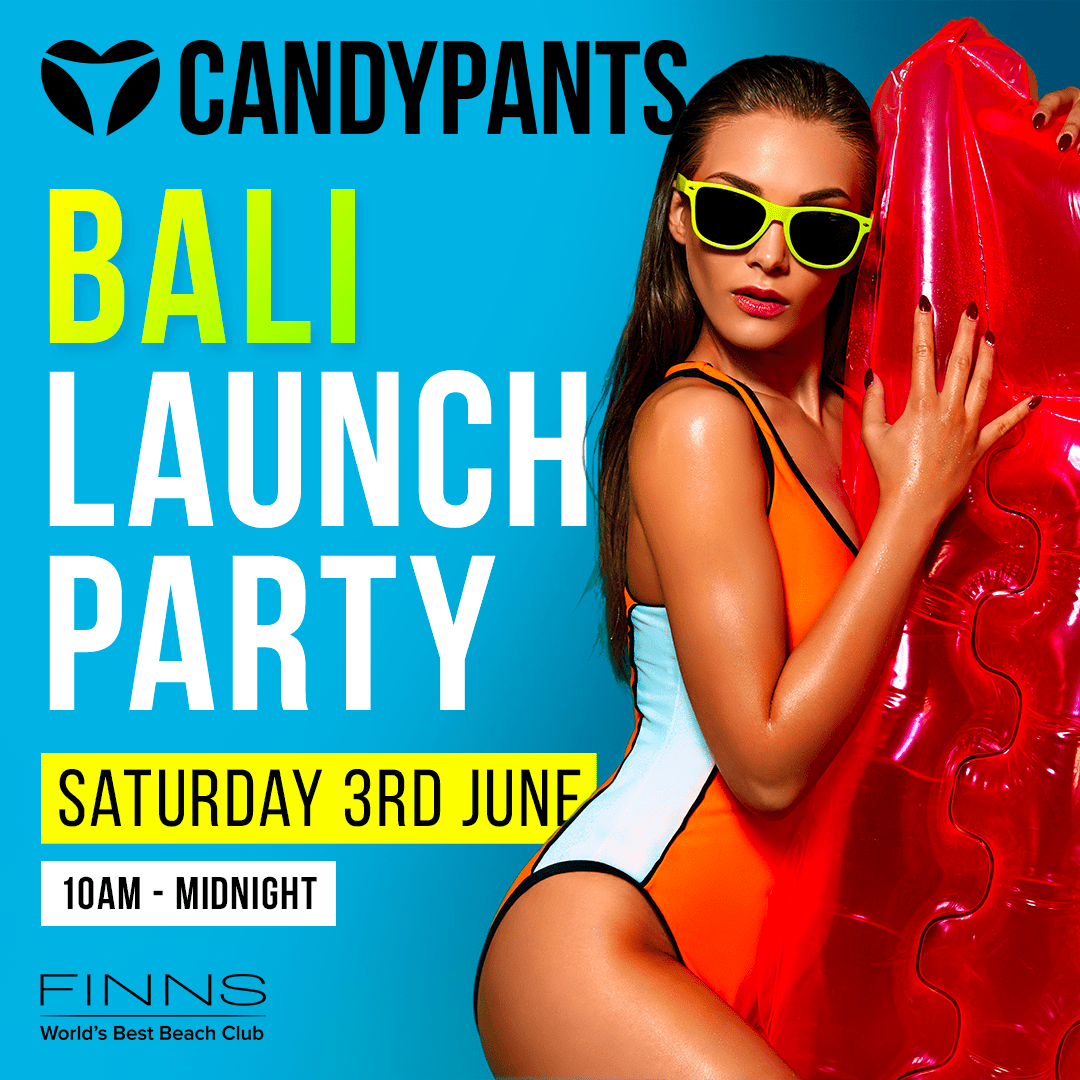 3rd June – 10AM – Midnight
Get ready for the ultimate party experience as Candypants is coming to Bali!
We are thrilled to announce the launch of our Summer 2023 pool party dates, on the 1st Saturday of June & July-which promises to be an unforgettable party series that will take the island by storm.
Join us for the Launch party on the Saturday 3rd of June at Finns Beach Club in Bali. This stunning beachside venue, with its crystal-clear waters and breathtaking sunsets, will set the scene for an epic day and night of non-stop partying and dancing.
With our great Candypants DJs, delicious cocktails, and a lively atmosphere, this launch party is set to be the hottest event of the year. Join us as we kick off our summer season in style, and let's make some memories that will last a lifetime!